WATCHMEN fanart sculpted in ZBrush and rendered with Arnold in Maya. There are no textures except for the eye. For the tentacles I didn't want to go with the usual suction cups design to make it look more alien. I made minor tweaks in Affinity Photo.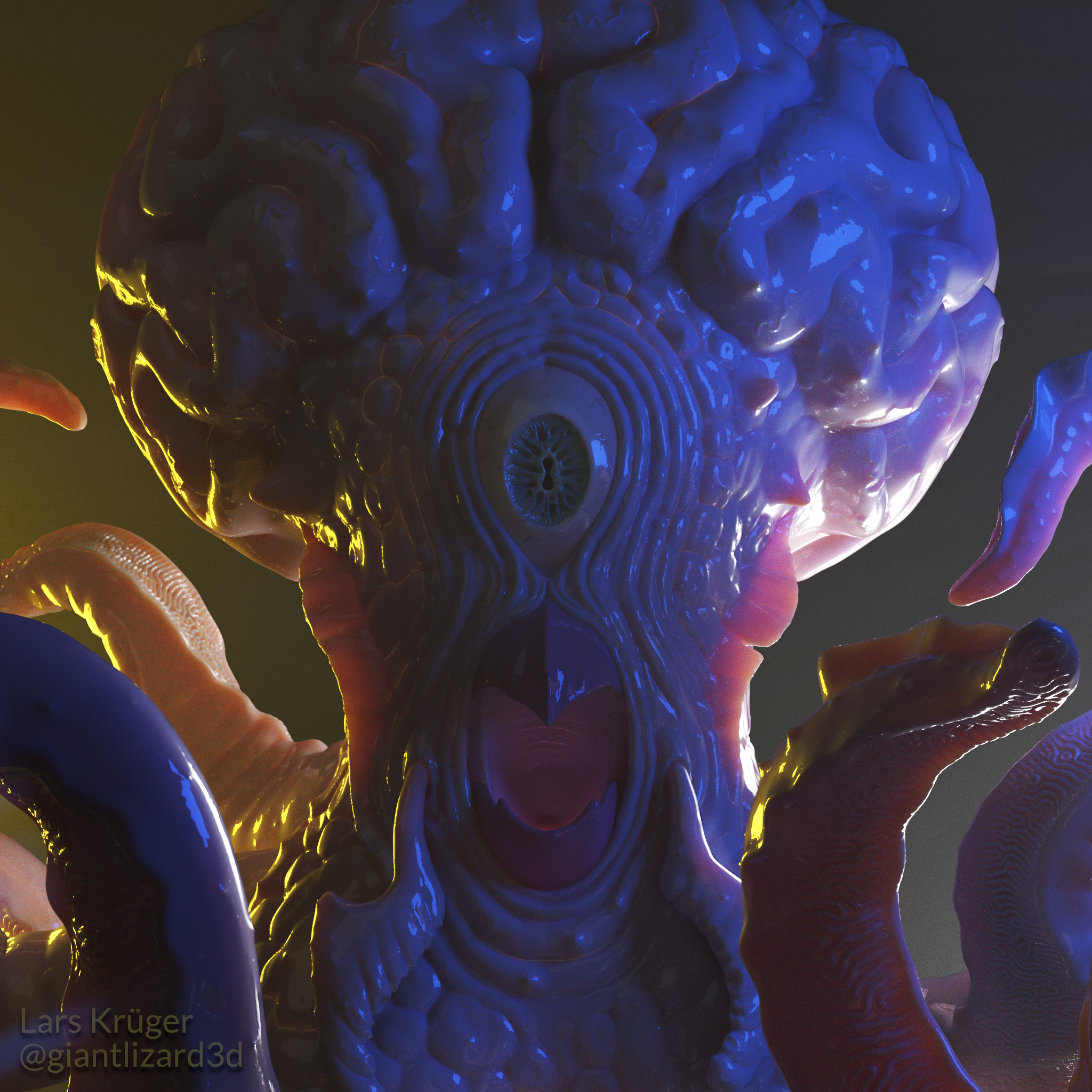 It's a psychic one-eyed squid.
Click to zoom in if you dare.