Using Tecco Toys' resin printer I experimented a little with 3D-printing. I tried printing usefull objects like spare parts or custom made mounts. But I soon found out that the material I used is not tough enough for most "real world" applications.
---
Toy Bricks
As a very first test I made some bootleg toy bricks. I believe they still exist somewhere in the depths of the toy boxes but they never worked as well as the real thing.
---
Bicycle Light Mount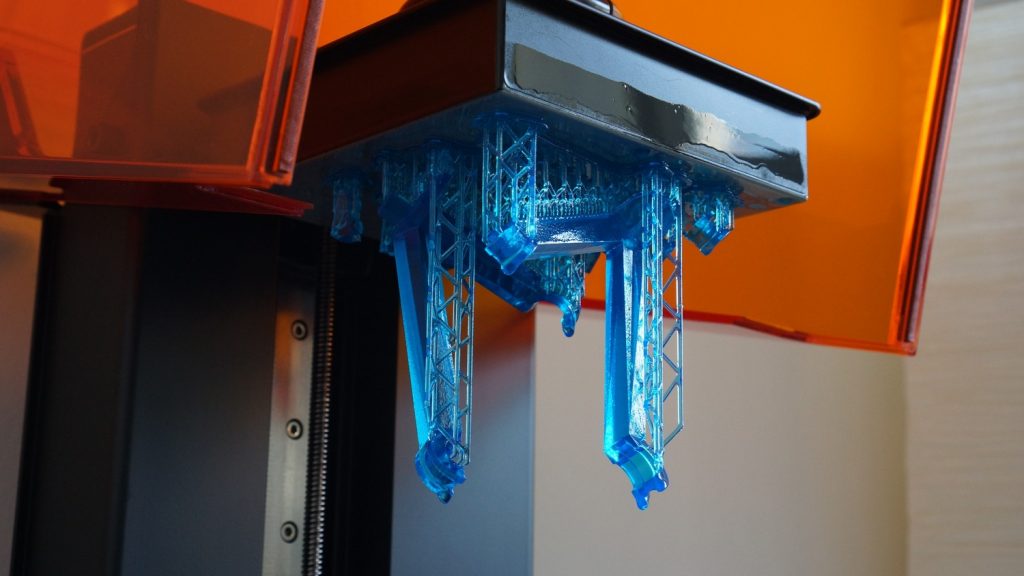 With a relatively tough material I printed this mount for my bicycle lamp. It worked pretty well and looked nice until it broke to pieces. After that I updated the design twice trying to make it simpler and tougher and reduce the stress on the parts. Those also broke after a few weeks so I gave up and used a metal clamp instead.
---
Game character from
Heaven's Hope
This fellow is a character from a point and click adventure game called Heaven's Hope. I modeled and animated some of the characters for the game back in 2015.
As a birthday present for the character designer Helge C. Balzer I printed the character (who is some kind of candle homunculus in the game) as a tealight holder.
Find out more about the game from the creators:
Myriel Balzer on Heaven's Hope
---
Stag Beetle
---
Headphone Fix
---
Tecco Toys
Upcoming toy brand Tecco Toys creates way more sophisticated prints and products than me. Visit them at www.TECCOTOYS.com or watch my little animations of their mechs.